On March 29, the Good News of Koza Novel Materials spread frequently and won the second prize of 2021 China Suqian High-Level Talent Innovation and Entrepreneurship Competition.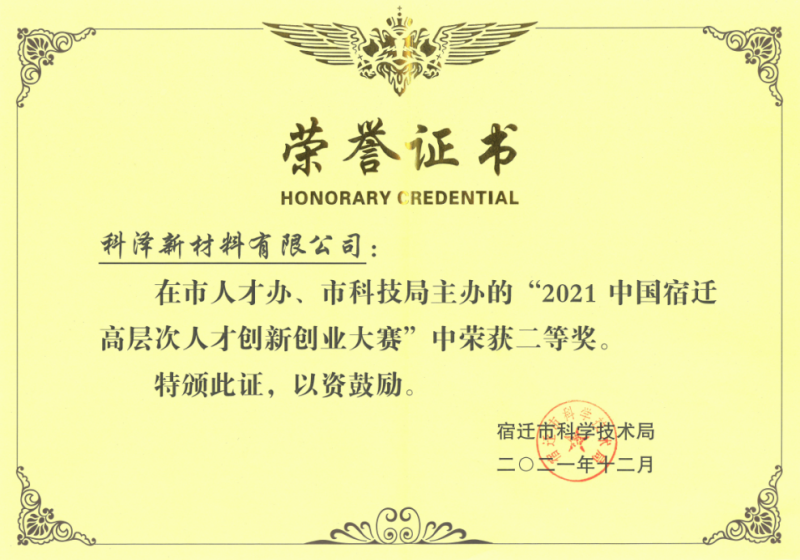 The Competition was hosted by Jiangsu High-tech Entrepreneurship Service Center, Suqian Talent Work Leading Group Office and Suqian Science and Technology Bureau, which was carried out in the way of city- county-district linkage. In the period of 8 months, a total of 241 projects signed up for the competition, 129 projects participated in the roadshow, and after several rounds of competition, fierce competition and layer by layer selection, Koza Novel Materials stood out in the finals with the project "R&D and Industrialization of Graphene Based Heat Dissipation Film Based on 5G", and won the second prize of this competition.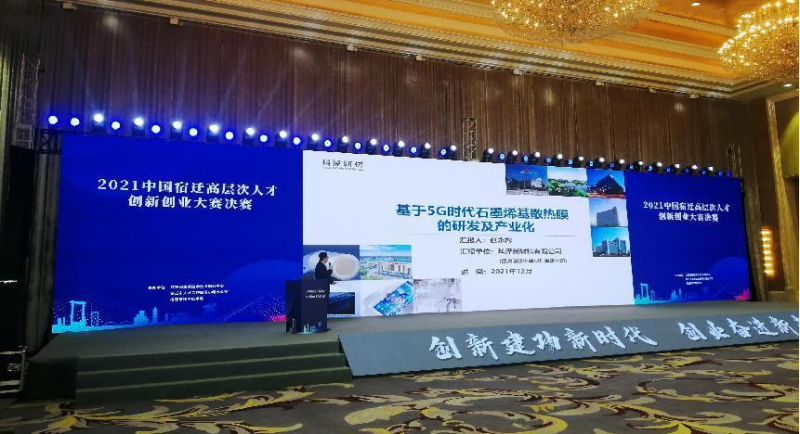 The achievement marks that the Strategic Emerging R & D Project of Koza Novel Materials is highly recognized by the government and experts, and also represents that Koza Novel Materials affirms the strength of independent R&D.
As a high-tech enterprise specializing in the field of polymer materials, Koza Novel Materials will strengthen independent innovation, further accelerate the transformation of innovative achievements, improve the technical content of products, enhance market competitiveness, help the company develop with high quality, and realize the great vision of a global leader in advanced material solutions continuously.