In December 2021, the Jiangsu Education Department and the Jiangsu Provincial Department of Science and Technology jointly issued the Announcement of the Accreditation and Evaluation Results of the 2021 Graduate Workstation and the Workstation Demonstration Base for Outstanding Graduate Students in Jiangsu Province. The "Graduate Workstation" jointly built by Koza Novel Materials and Suzhou University successfully won the "2021 Graduate Workstation Accreditation in Jiangsu Province".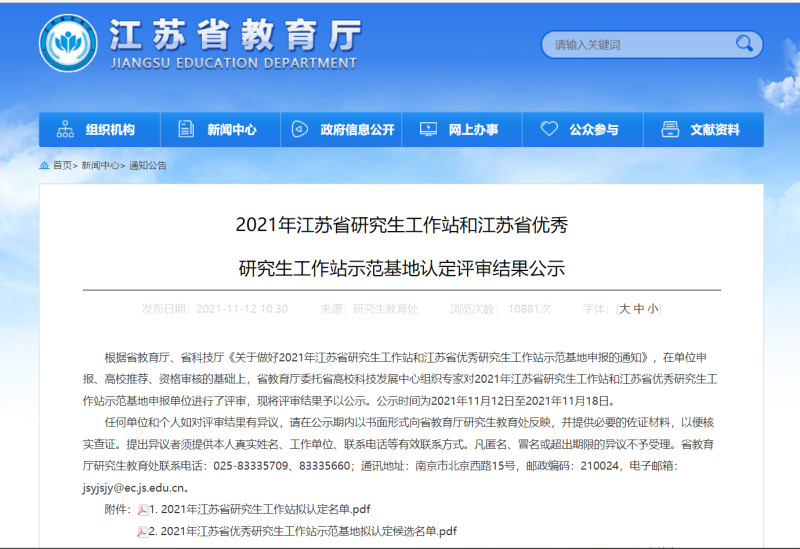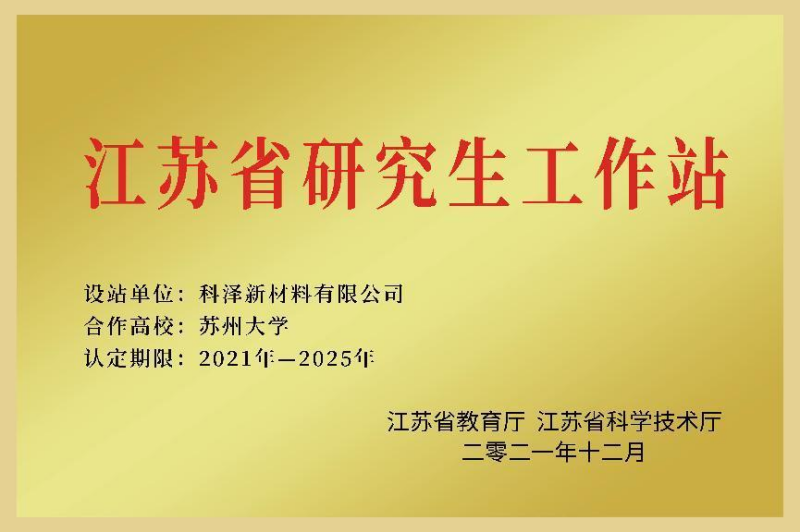 "Jiangsu Graduate Workstation" is an important content of the construction of Technology Innovation Center and an important path for high-level talent training. The establishment of Koza Novel Materials Graduate Workstation marks an important and key step forward in the construction of Koza Technology Innovation Center.
In the future, Koza Novel Materials will strengthen cooperation with colleges and universities through the "Jiangsu Graduate Workstation", improve the scientific research transformation ability, and better help the high-quality development of enterprises.